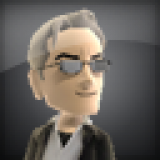 Members have been asking for a place to do this, and fandom stepped up to help us out.
Announcing the new WorldCon 76 Membership Transfer and Resource Sharing Facebook Group!
This is a moderated group for people looking for room shares, ride shares, and membership transfer arrangements. You must join the page and have your application approved before you can contribute.
Welcome! This is the official page for WorldCon76 attendees seeking to connect with each other in order to transfer memberships and to share resources and information.
If you're looking for a membership, a rideshare, a hotel roomie, a buddy to help you with getting into an awkward costume, etc, this is the place to post your inquiries. If you've got a spare membership or a seat in your car, etc, then this is also the place for you to spread the word. 
Join today! Even if you don't need anything you might be able to help out another member.
A giant thank you to Johanna and Anne who volunteered to moderate this for all of us!