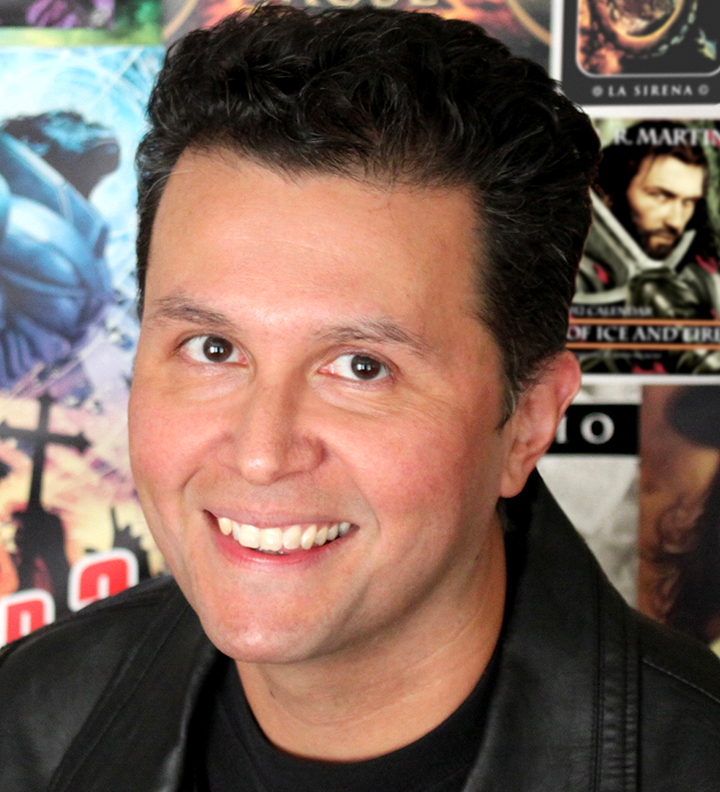 Equally at home with a pencil, a paintbrush, or sitting in front of a computer, John Picacio's artwork often combines traditional mediums, such as drawing or painting, with digital flourishes. He is noted for the diversity and range of his artistic endeavors.
His art has illustrated the covers of books by Robert Silverberg, L.E. Modesitt, Jr., Michael Moorcock, and Frederik Pohl to name just a few. His art has adorned magazines including Asimov's Science Fiction and Interzone. He illustrated the 2012 George RR Martin: A Song of Ice and Fire calendar. His art has graced the covers for works in both the Star TrekTM and the X-Men universes.
He has been awarded two Hugo Awards, a World Fantasy Award, two Locus Awards, eight Chesley Awards and two International Horror Guild Awards.