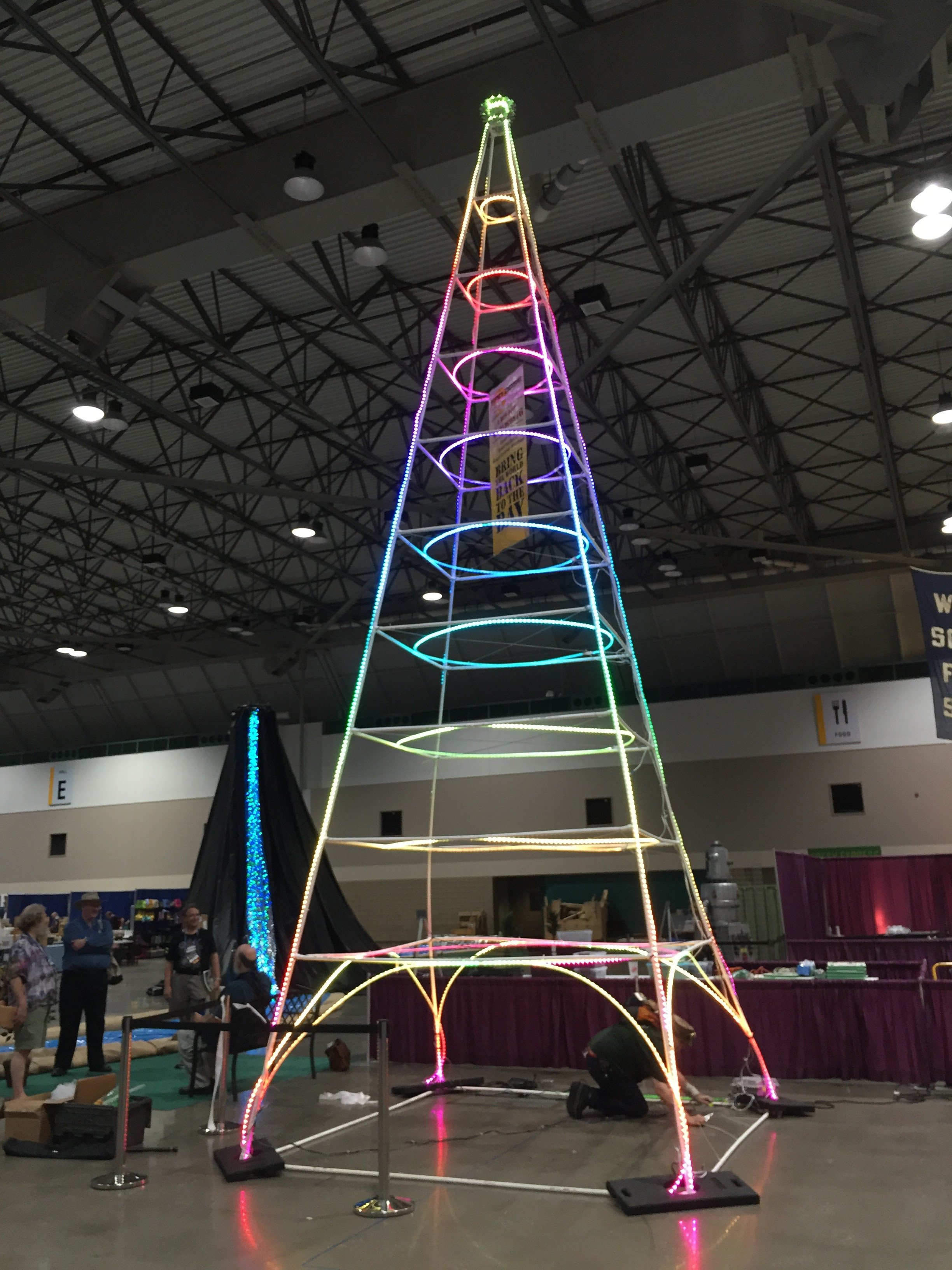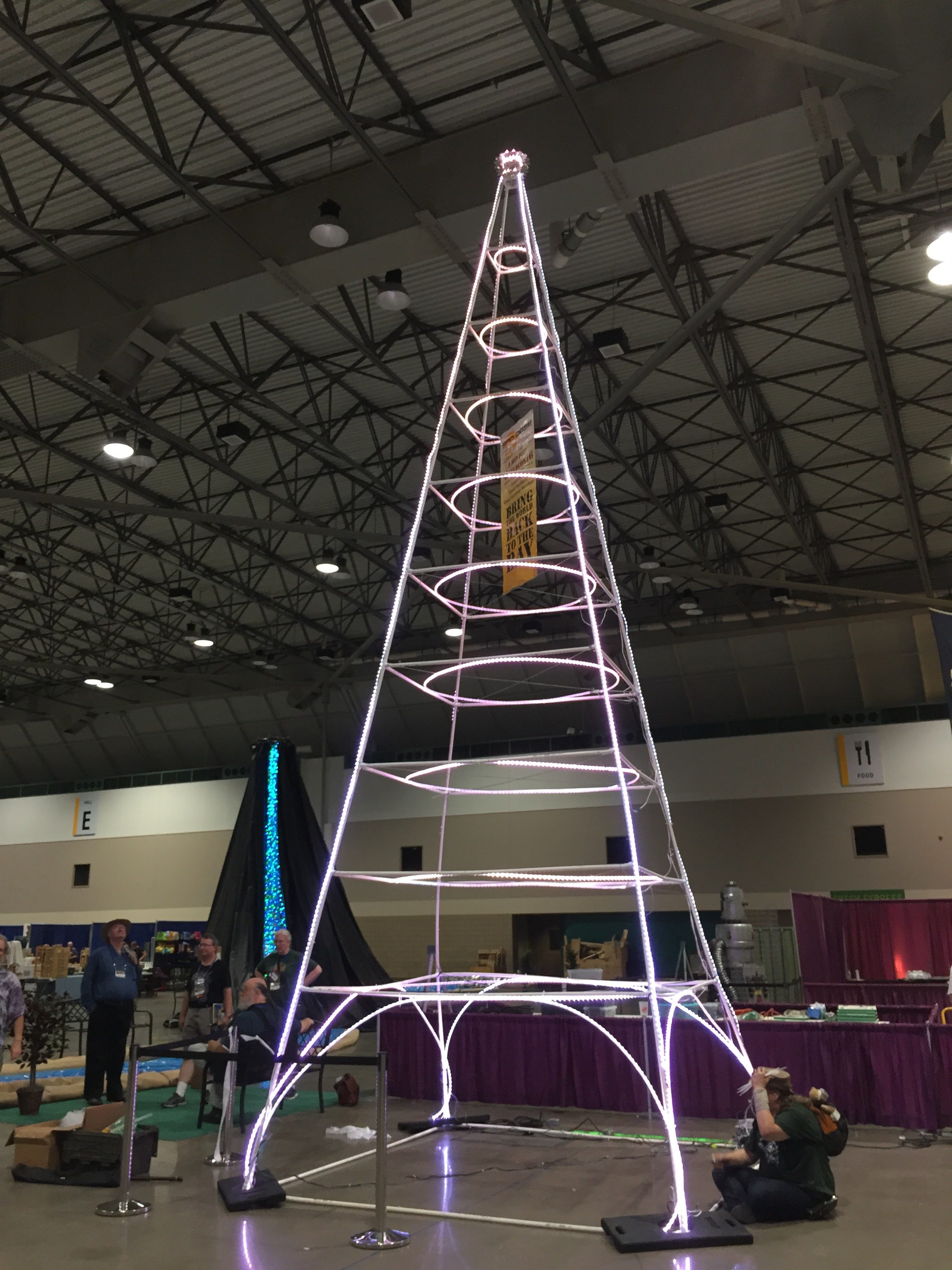 The San José Galactic Light Tower is an interactive animated light sculpture created by Kevin Roche, designed and constructed to debut at the MidAmericCon II, the 74th World Science Fiction Convention, in Kansas City, Missouri August 17-30, 2016.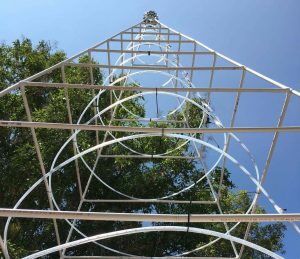 Standing approximately 30 feet tall, the tower incorporates nearly 3000 individually addressable LEDs controlled by a BlueTooth-enabled Teensy 3.2 processor. The illumination color and animations are adjustable via a simple mobile application.          
---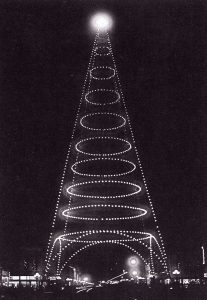 The Galactic Light Tower is an homage to the San José Electric Light Tower, erected in downtown San José, California in 1881, making it the first electrified city west of the Rocky Mountains; it was one of a number of such "moonlight towers" erected across the US during the early adoption of electric lighting in the late 19th century. The original tower, 323 feet tall including its flagpole, stood over the intersection of Santa Clara and Market Streets; built before galvanization,  it collapsed in upon itself due to corrosion in a windstorm in 1915. A 110-foot replica of the Electric Light Tower was built in San José's History Park in 1976 and still stands. It is illuminated on special occasions, and in particular has proved a popular location for holding moonlight dances (whether that moonlight is natural or artificial). The Santa Clara Valley Brewing Co. memorializes the tower in their Electric Tower IPA.    
There is now a movement to erect a new, modern version of the landmark downtown: http://www.sanjoselighttower.org/
More about the historic San Jose Electric Light Tower