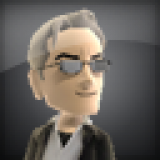 This Frequently Asked Questions list should be able to answer most of your questions about the Worldcon 76 Charity Auctions. If not, please write to This email address is being protected from spambots. You need JavaScript enabled to view it. and we'll be back to you with the answer (and perhaps add it to the list.)
Q: Who is the beneficiary of the charity auction?
A: The Alzheimer's Association. We're working with their San Jose office. If you'd like to meet them, they have a table in the Fan Tables area with materials and additional answers. 100% of the money we collect (minus state taxes of course) will be donated to the charity.

Q: What are the rules of the charity auction?
A: Complete rules can be viewed in the Charity Auction Exhibit space.

Q: What's the difference between the Silent and Voice auctions?
A: The silent auction is held from Thursday through Saturday morning. Bidders write in their bids on the item bid sheet. If there are more than five bids, the item will complete it's bidding at the voice auction, so bid high if you want to grab your item in the silent auction. The voice auction is a more standard auction where items will be displayed in front of the audience for bidding.