We continue to spotlight donations from dealers, members, and staff
We're winding down to the last few days before Worldcon 76, and with that our opportunity to spotlight all the generous donations that are being made daily. While we've been able to show you many, there are still more that you'll only be able to see in the Charity Auction Exhibit starting one week from today with the opening of the convention.  To summarize, the Silent Auction is a write-in bidding auction that will take place in the exhibit each day, closing Saturday the 18th at 11am. Then items that have received more than 5 bids will advance to the Voice Auction (traditional bidding) starting at 1pm in the Flex Space. 
So, we're never going to catch up and be able to show you everything ahead of time, but we'll keep highlighting a few items before then.  And today, we'll do a bunch!
Starting with two donations from Sheryl R. Hayes, the first being a Crochet Princess Leia doll...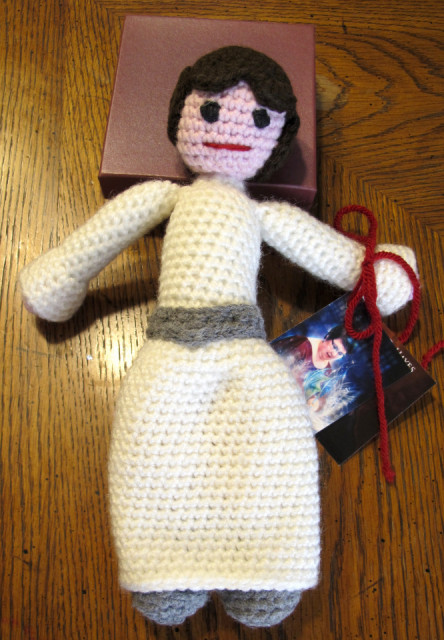 ...and a signed copy of her book "Chaos Wolf" including a crochet wolf!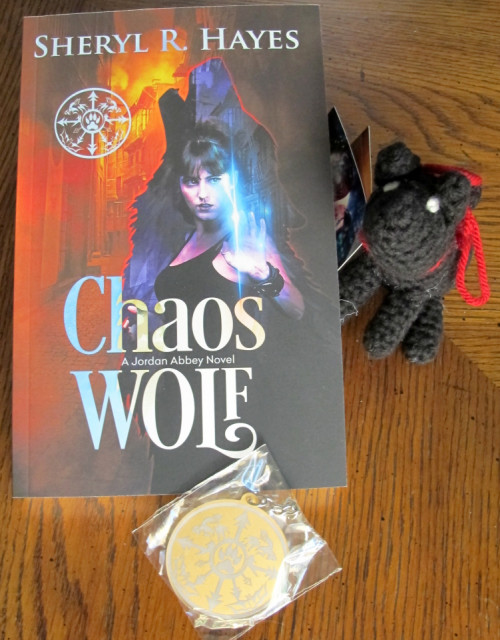 Then we have two Hallmark ornaments for you NASA fans, one of Neil Armstrong taking his first steps on the Lunar surface. It talks, and you can probably guess what it says.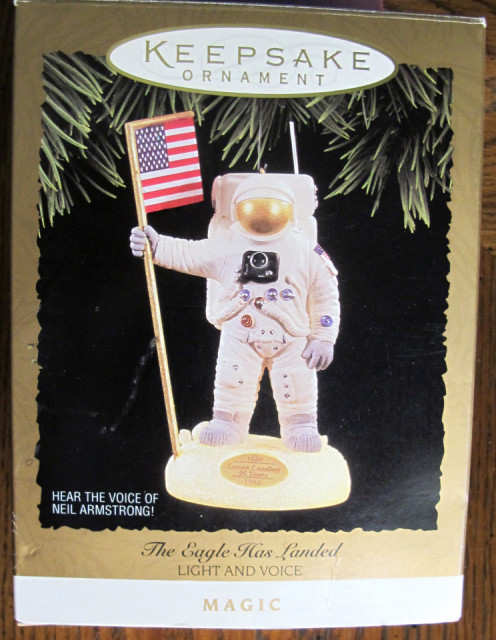 And to accompany Neil is another ornament of the Freedom 7 Rocket!  Again, with lights and sound!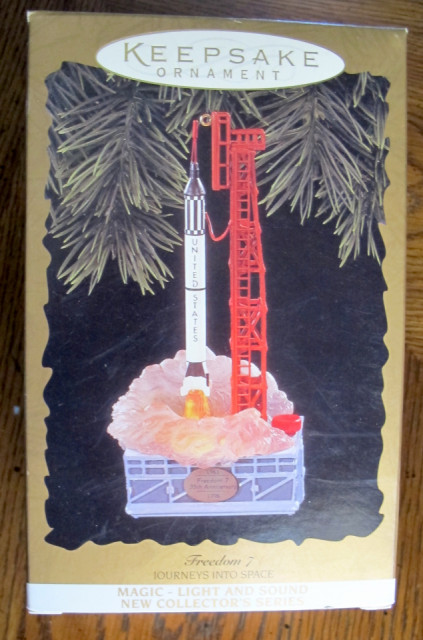 Switching things up, for you Harry Potter fans who are also baseball fans, we have a San Jose Giant's baseball jersey, done in Harry Potter Quiddich style, and it's signed (with a certificate of authenticity).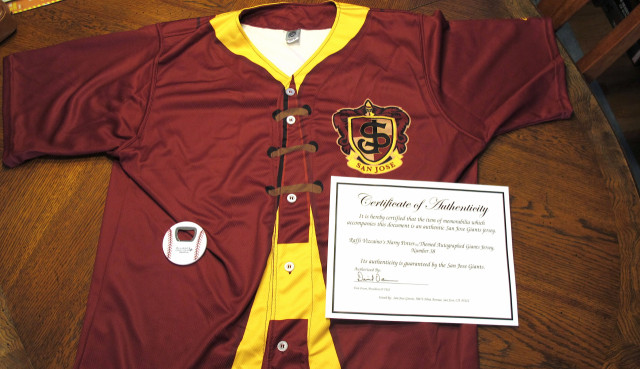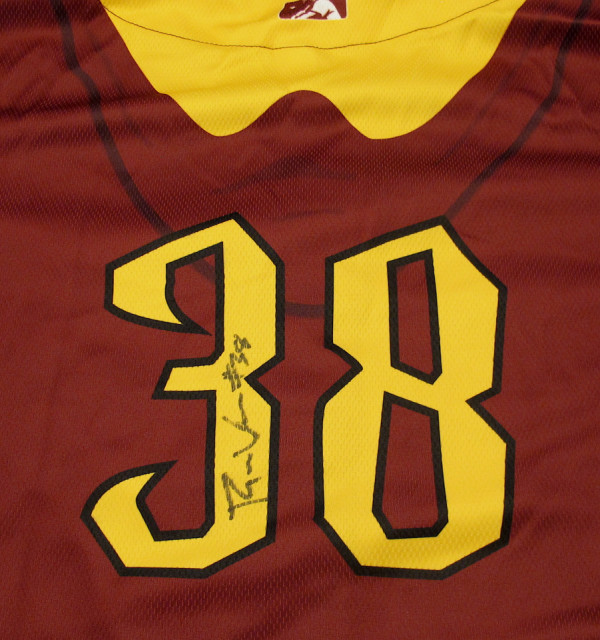 And last for this group, for you hockey fans, is a Logan Couture bobblehead doll with a secret. The secret? He's got a VR presence if you download the app and focus on the statue!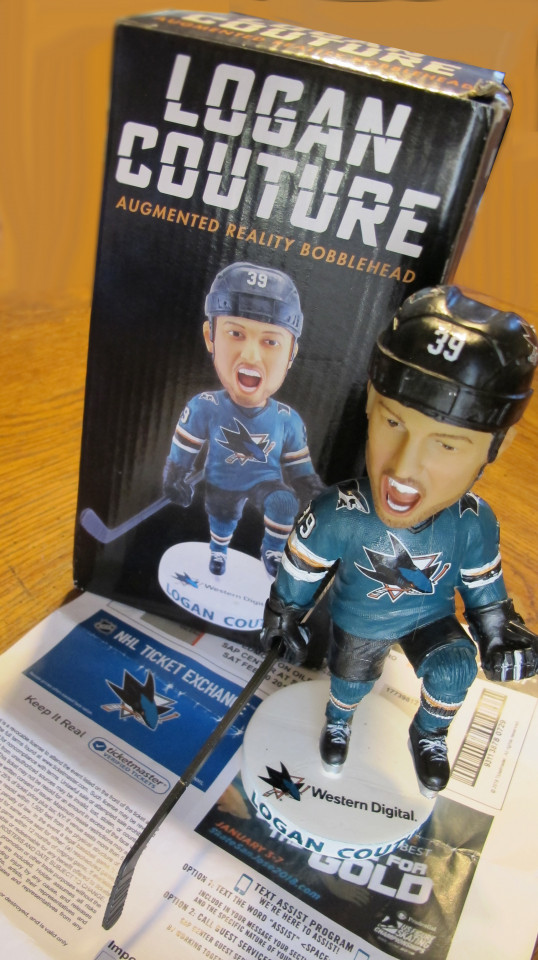 That's it for today!
Again, I hope you'll come out and support the Worldcon76 in San Jose Charity Auction, the beneficiary of which is the Alzheimer's Association. If you're a fan of fantastic art, unique collectables and just really cool stuff, there's sure to be quite a few items that you'll need to add to your collection.