We continue to spotlight donations from dealers, members, and staff
Some things we have in the Charity Auction, you just can't buy. They have to be awarded to you. You have to be in the right place, the right time, doing the right thing. 
Well, here's an opportunity you probably won't see again.
You can bid on a Hugo Award. Yup, a beautiful, delicious Hugo Award.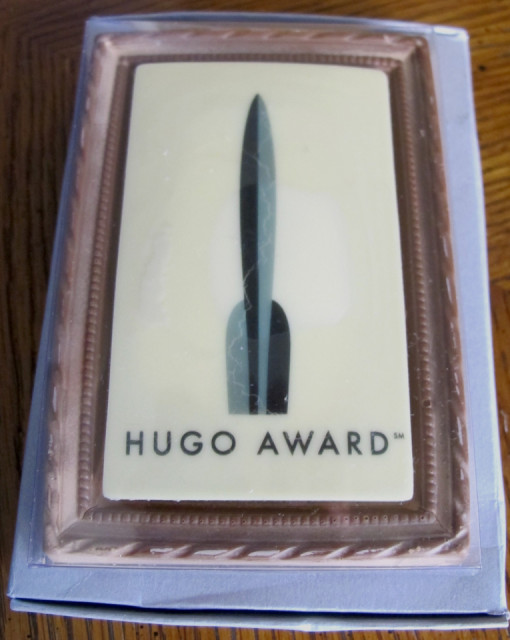 Delicious?