Shockingly we got out of our hotel with 20 min to spare and headed out to make our trip to Eugene.
Our first stop was a fantastic roadside attraction outside Brinnon WA, called Hixsonville's Oddities & Collectibles (
hixsonville.com
) home of the world's largest pile of Clams.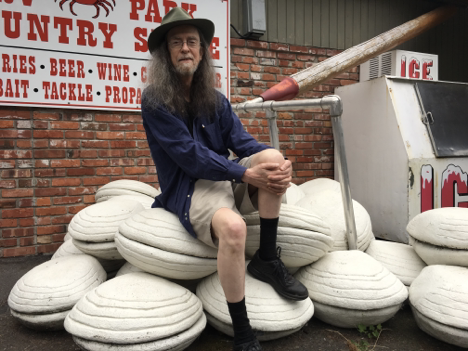 Spider adds: I am not sure if this is the world's largest PILE of clams, or the world's largest pile of CLAMS. 
Producer A found himself a pile of comic books, and I nearly dropped entirely too much money on a genuine mermaid mummy (but alas, I resisted- now I regret my forebearance)
Spider picked up refills for our zippo gear and we got back on the road. 
Our schedule had us hitting both the world's biggest Pencil, and World's Biggest egg. Unfortunately Mother Nature decided today would be the only day with heavy rains. 
The downpour meant we were looking at a drive sans roadside attractions. Instead we listened to the radio dramatization of World War Z as we pulled into our first stop - Portland OR, which of course means a visit to Powell's Books.
We smuggled Spider into the SF section where an eagle-eye staff member recognized the Man and roped him into a quick signing of the copies of his works they had on hand.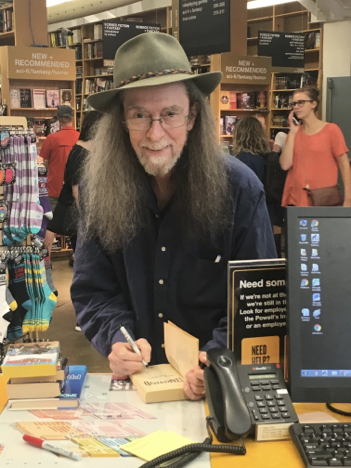 After a visit to a Falafel food truck for some lunch, it was time to try to reach our destination for today Beautiful Eugene OR.
After a quick dodge and weave with an overbooked hotel, we found a lovely place to bunk down for the night and after a local pint it'll be time for an early night.
Bonus photo: Producer A fellating a Tesla Supercharger