We continue to spotlight donations from dealers, members, and staff.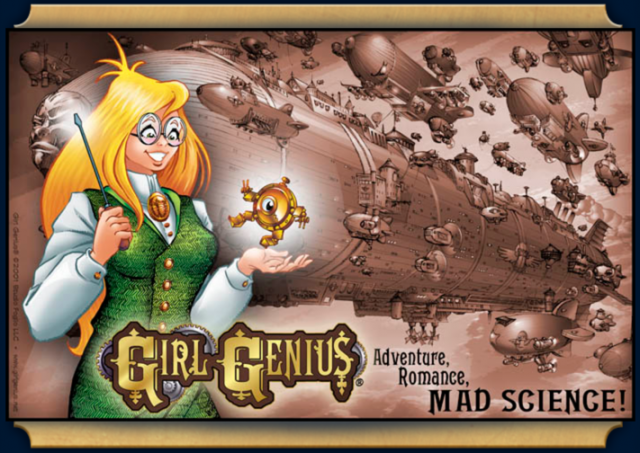 We're not quite sure what Phil and Kaja Foglio will be donating, but given nothing they produce is less than wildly fun and creative we're pretty excited none the less.
Don't already know about Girl Genius, the Hugo winning web series, the graphic novels, the books, the patches, badges and other paraphernalia? Well you're in for a treat. Already indoctrinated? You know this is going to be good.
Of course you can lose significant hunks of time on their web site, which includes the entirety of the Girl Genius adventures. Where is that?  Why, here of course: http://www.girlgeniusonline.com/
Again, I hope you'll come out and support the Worldcon76 in San Jose Charity Auction, the beneficiary of which is the Alzheimer's Association. If you're a fan of fantastic art, unique collectables and just really cool stuff, there's sure to be quite a few items that you'll need to add to your collection.
Learn more about the Charity Auction and the Alzheimer's Association here.