We continue to spotlight donations from dealers, members, and staff
Some things we have in the Charity Auction, you just can't buy. They have to be awarded to you. You have to be in the right place, the right time, doing the right thing. 
Well, here's an opportunity you probably won't see again.
You can bid on a Hugo Award. Yup, a beautiful, delicious Hugo Award.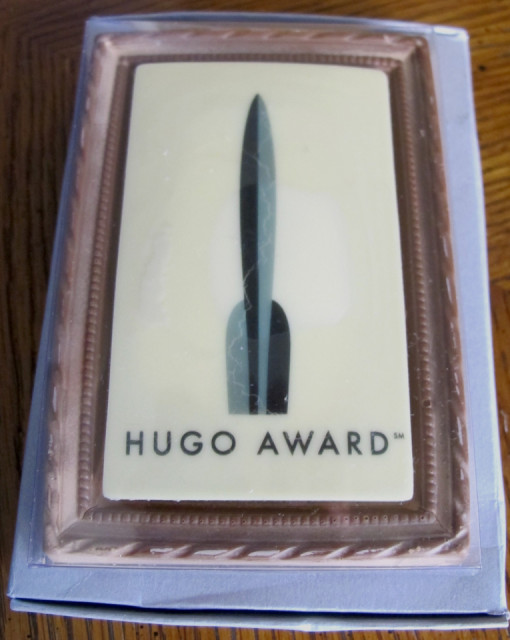 Delicious?
Yes, these were awarded at the legendary Hugo Loser's Party in Helsinki Finland at Worldcon 75. The frame is milk chocolate, the center is white chocolate. Together, they taste like victory.
We can't guarantee they're gluten free. They may have been made in a facility that works with nuts. If you have any kind of dietary restrictions, you can still buy and enjoy this, but don't eat it. Just relax and bathe in the glamor of owning a Worldcon Hugo Award.
And keep cool, or it might melt.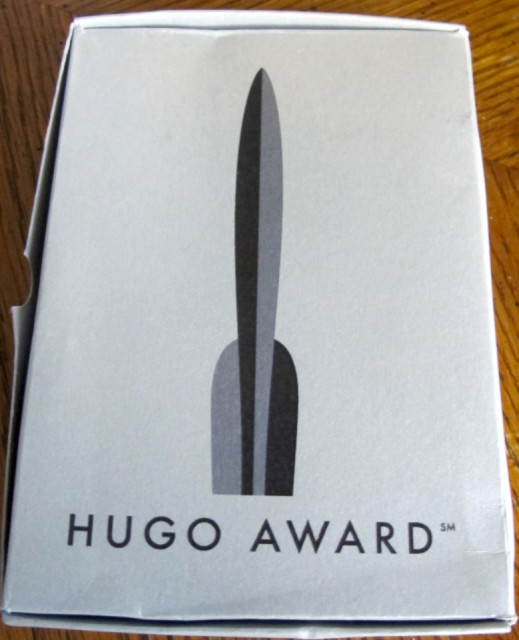 Again, I hope you'll come out and support the Worldcon76 in San Jose Charity Auction, the beneficiary of which is the Alzheimer's Association. If you're a fan of fantastic art, unique collectables and just really cool stuff, there's sure to be quite a few items that you'll need to add to your collection.
Learn more about the Charity Auction and the Alzheimer's Association here.